Image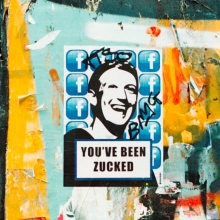 Despite its brevity, the essay "Computational research in the post-API age" (Freelon, 2018) sparked an interdisciplinary discussion about options for collecting and analyzing social media data at a time when platforms were imposing tight restrictions on their formerly open APIs or closing them altogether.
This keynote will explore some of what has and has not changed in the ensuing three years for computational researchers interested in social media data. In particular, it will focus on three key issues that have increased greatly in prominence since 2018: (1) the practice of collaborating directly with social media companies on research projects, (2) the ethics of hacked and leaked datasets, and (3) ethnoracial and gender inequities in web- and computational social science.
This seminar is co-sponsored by ISSR, the Department of Communication, and the Computational Social Science Institute (CSSI) at the University of Massachusetts, Amherst. The ISSR Scholars Program, promotes successful research and grants development for social science faculty across UMass Amherst. Dr. Freelon joins us in support of his mentorship of ISSR Scholar Wayne Xu (Department of Communication). 
Speaker Institution
UNC Hussman School of Journalism and Media at the University of North Carolina
Speaker Biography
Deen Freelon is Associate Professor at the UNC Hussman School of Journalism and Media at the University of North Carolina and a principal researcher at the Center for Information, Technology, and Public Life (CITAP). His theoretical interests address how ordinary citizens use social media and other digital communication technologies for political purposes, paying particular attention to how identity characteristics (e.g. race, gender, ideology) influence these uses. Methodologically, he is interested in how computational research techniques can be used to answer some of the most fundamental questions of communication science. Dr. Freelon has worked at the forefront of political communication and computational social science for over a decade, coauthoring some of the first communication studies to apply computational methods to social media data.