Image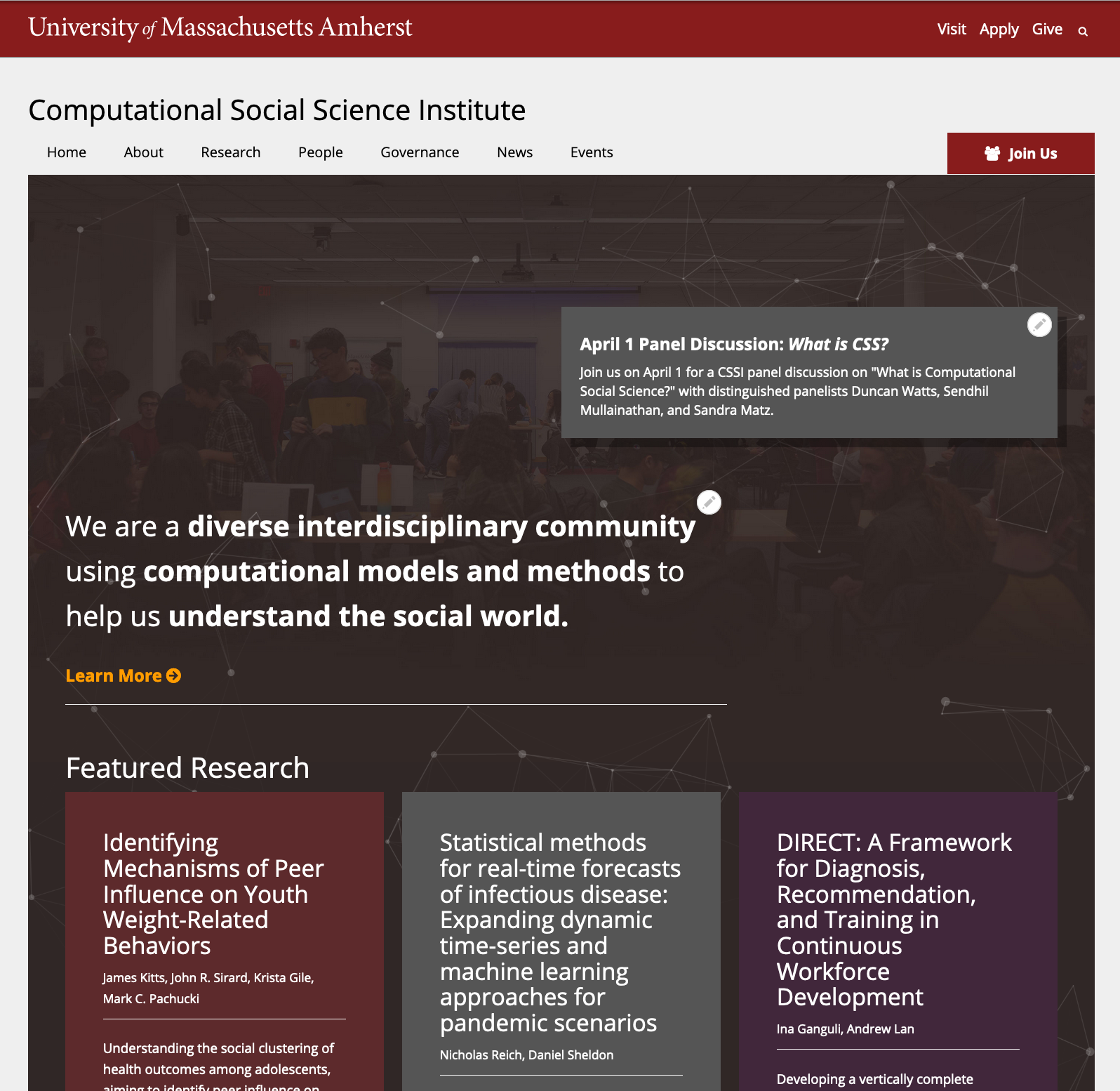 Location
https://umass-amherst.zoom.us/j/94575682409?pwd=ZThrc04wSnNjejI2NmJOMytvYWIxQT09
CSSI will launch its new website on March 31. The updated website will publicize the work of CSSI faculty affiliates to audiences both inside and outside UMass. It provides links to CSSI faculty and their specific research interests, provides information about ongoing funded research collaborations among our faculty, and lists CSSI news and events.
At the Launch Party on March 26, we'll preview the website for CSSI faculty, make minor edits, and take comments and questions. 
Join the party, see the website, and catch up with your CSSI colleagues.  Feel free to bring your lunch.  We look forward to seeing you on the 26th!